As an active Nintex partner, we frequently work with organizations to get started using the Nintex platforms for SharePoint Server, Office 365 and the Nintex Workflow Cloud. We help these customers through their trial period, or after the sales get started so that they can make the most from their technology investment. Our interests here are less on selling software and more about evangelizing Workflow & Content Automation concepts and practices so that people can improve their work life. We are regularly asked "How should we get started?" so this post is our standard answer to that question.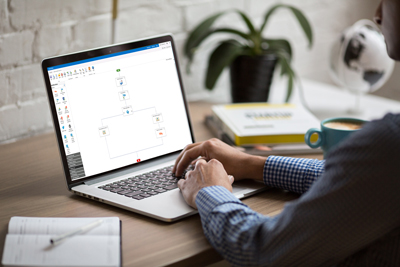 Getting Started with Nintex
Getting Started with Nintex 101
This section is going to be short and sweet. The team at Nintex has done a fantastic job building relevant content through their Community site. If you haven't registered already and are at all interested in Nintex, please register now.
Secondly, they provide many great sections to address the specifics such as:
Getting Started with Nintex Workflow
Getting Started with Nintex Forms
Once the software is installed and configured, you really need to get your hands on it and start working through creating a solution. There are some step-by-step guides to support you there and it is a good place to start.
Hands-On Workshops
Depending on the number of people you want to train and what the participants hope to gain we offer a few hands-on workshop options.
2-3 Day Quick Start Workshop
If there are only a few people that need training and the customer is focused on a specific solution, B&R will typically start with a 2-3 day Quick Start Workshop. This workshop is used to get the team going with their first solution as we work to rough out the major areas of the form and workflow. We focus on the foundation of the solution first and then focus on some of the more difficult problems or features so that we can pass along the wisdom of why certain decisions were made, as well as the technical details about how to address the requirements. This is a hands-on session and upon completion of the workshop, the team should have a good start to the solution with actionable steps to take to complete the project.
1 Day Workshop
For groups that either have more people to train, or in cases where the organization is looking to enable users outside of IT, we position a 1 Day Workshop that acts as an immersion experience introducing people to both the process concepts as well as the technology. One of the great things about Nintex is that it really is a tool anyone can use to build solutions. However, everyone typically needs some orientation before they can create useful solutions. The 1 Day Workshop will orient participants and enable them to create their first end-to-end Nintex solution!
Our standard agenda for the 1 Day Workshop is below:
Nintex Overview: Forms, Workflow, Mobile, Doc Gen, Hawkeye (45 minutes)
Process Mapping Overview (45 minutes)
Technical Overview (60 minutes)

Form Concepts
Workflow Concepts and Key Actions

Build a Form (90 minutes)
Build a Workflow (2.5 hours)
Wrap-up and Next Steps
Alternatively, for users that are either familiar with workflow tools or modern development, we can provide a tailored Workshop that supports more advanced topics such as:
Integrating your solution with other content platforms (Salesforce, Dynamics, Box)
Xtending the Nintex Platform with REST Services
Integrating Hawkeye for deeper insights into your process portfolio
Advanced scenarios for external start of workflows
Ad-Hoc Developer Support
B&R can support its customers in a variety of ways, but one way many of our customers take advantage of is through standing support agreements that can cover ad-hoc or as-needed work. Under this scenario, we can facilitate a design kickoff where B&R consultants will review your form and workflow requirements and discuss approaches for implementing them. The advantage here is that the overall project decisions should be better informed and the solution will be delivered significantly faster. Secondly, we can provide as-needed developer support when your developers are stuck on a problem. While the Nintex Community, also can provide great support options; sometimes what you really need is to get somebody on a screen share session to talk through the hurdle and the possible solutions.
Ready to Get Started with Nintex?
Can B&R help you get more out of your Nintex investment? Reach out today to setup a consultation to discuss how these options can help improve your team's ability to deliver world-class solutions!
B&R can help you get the most from your Nintex investment